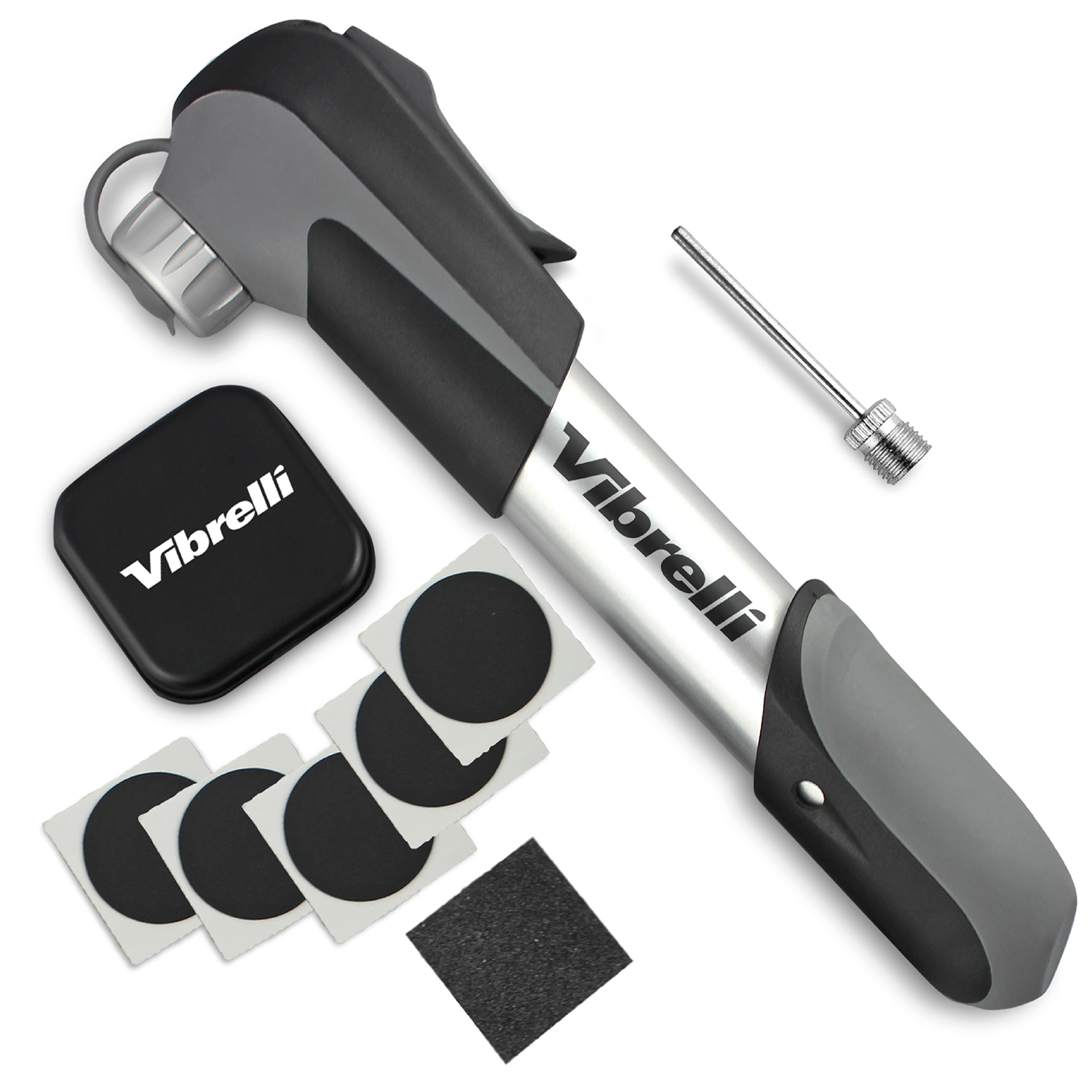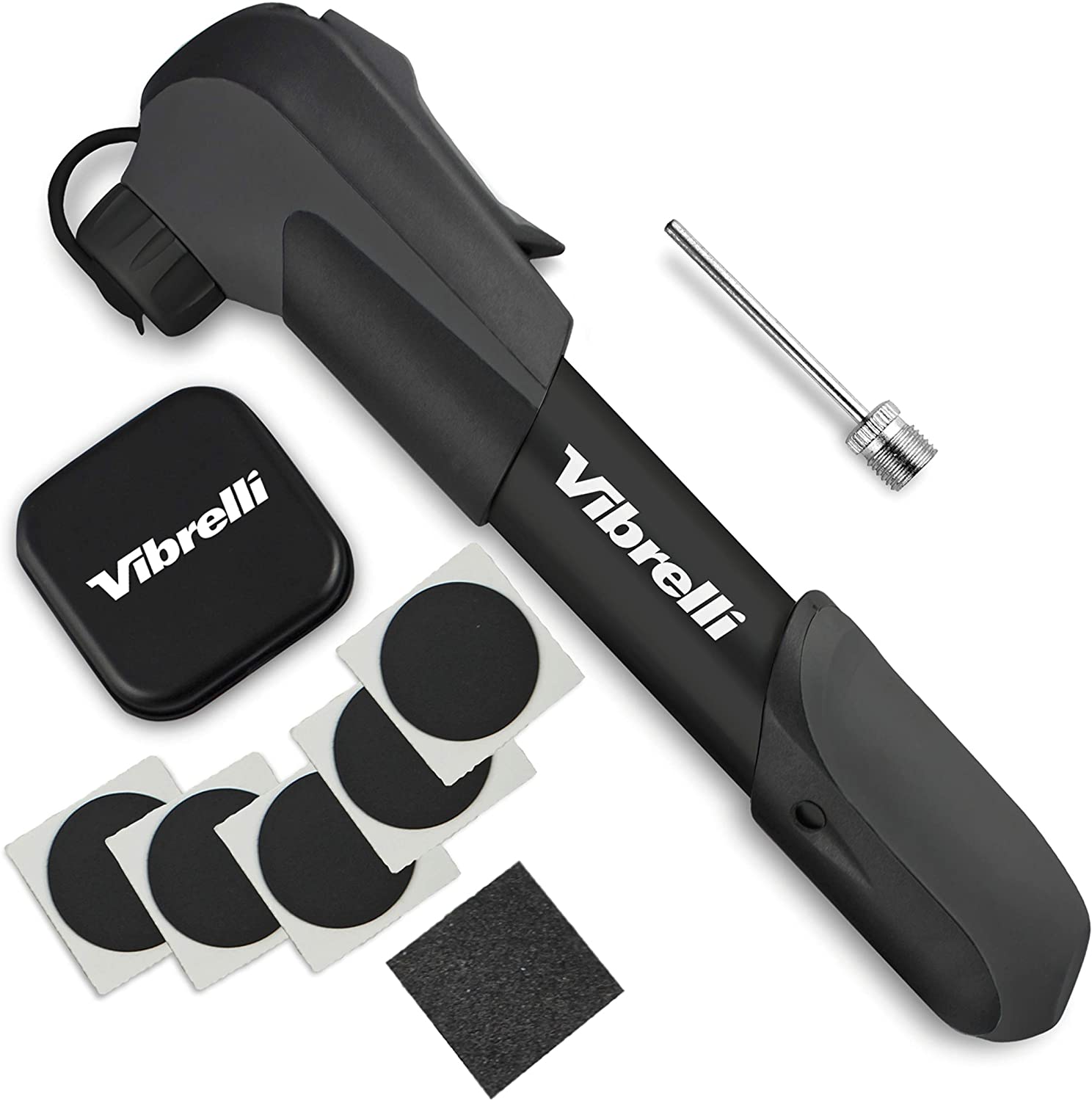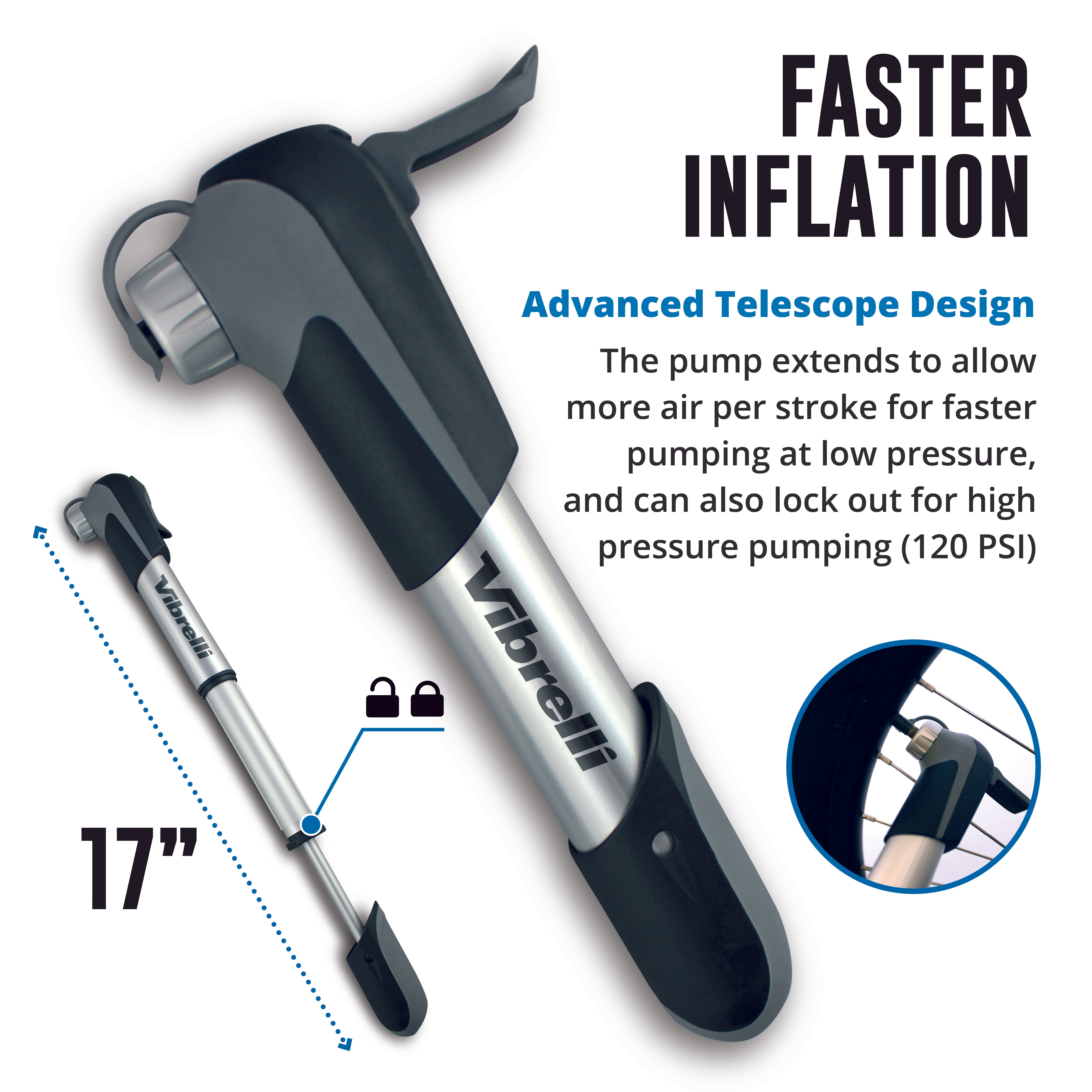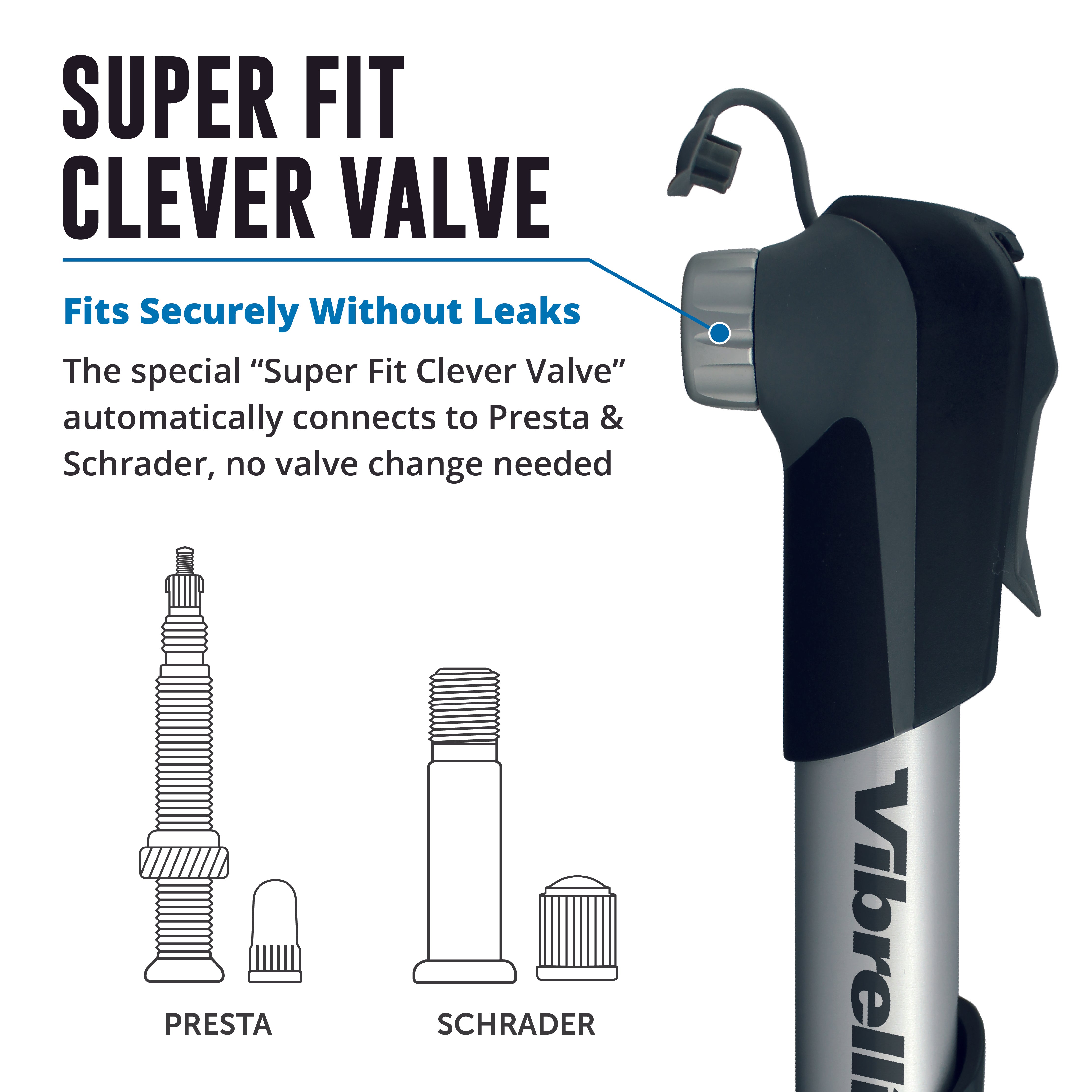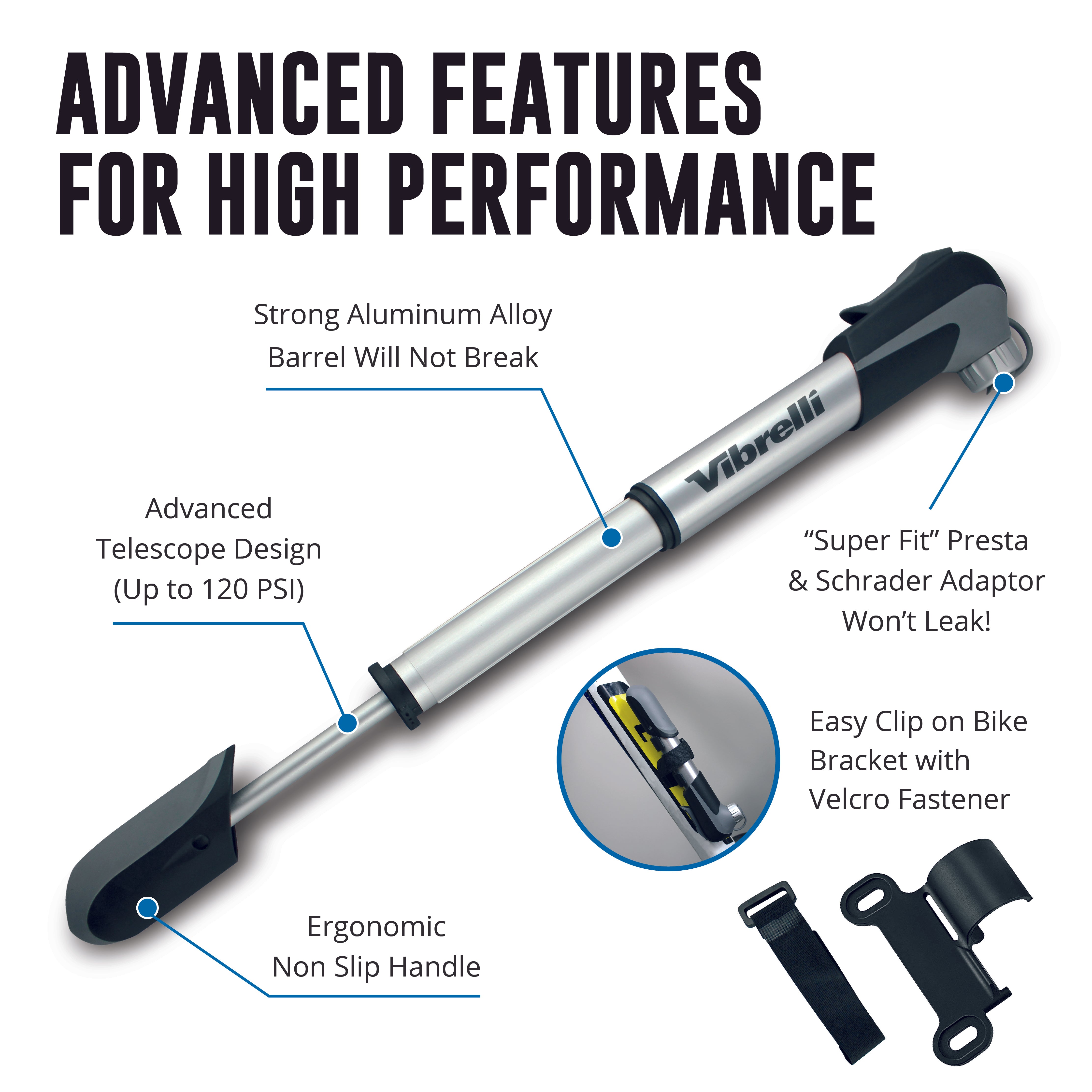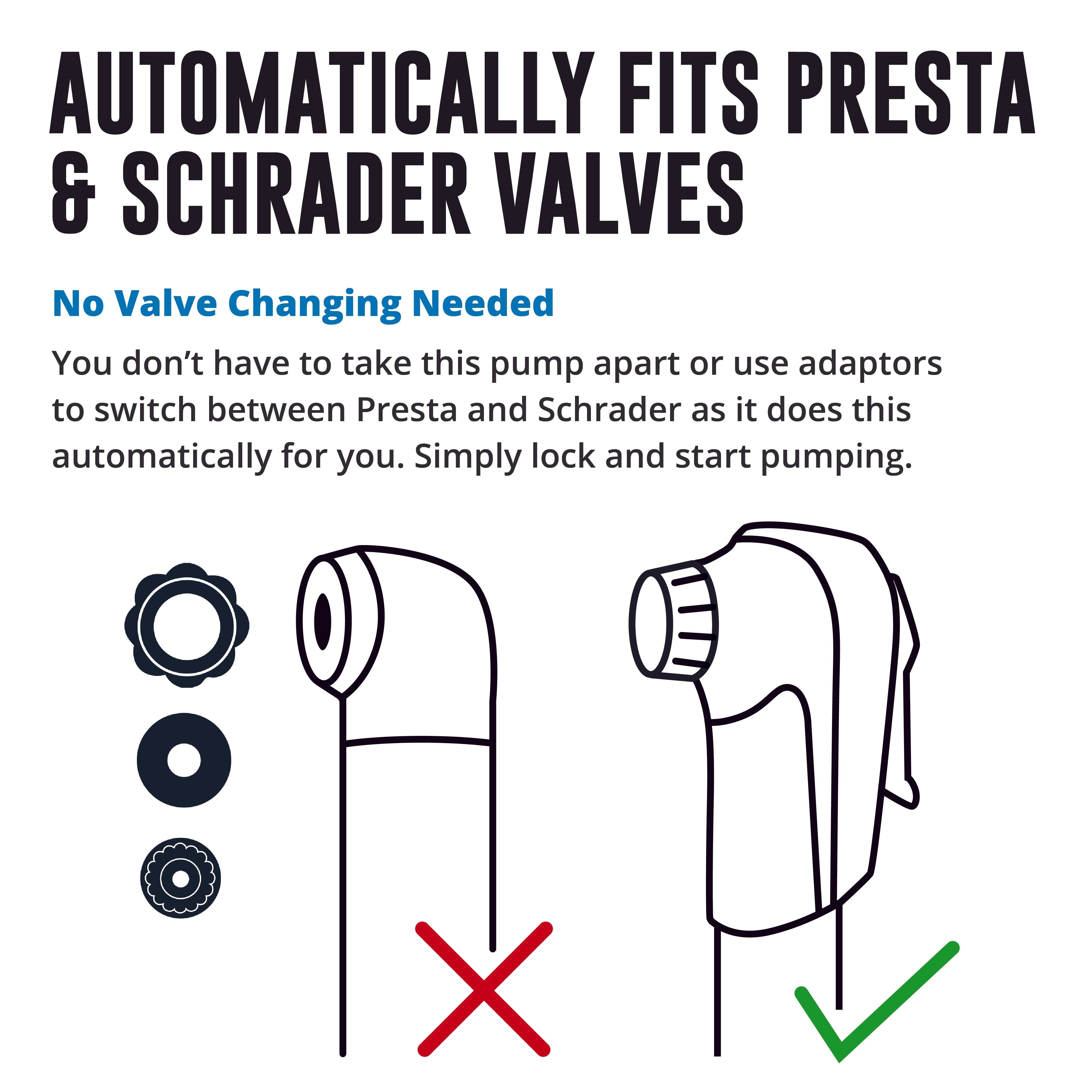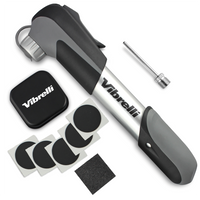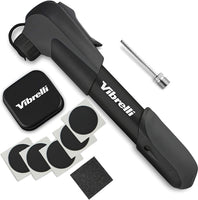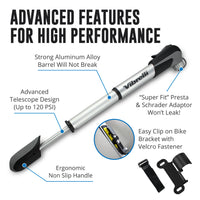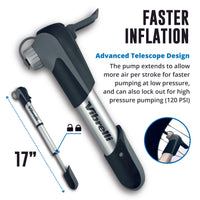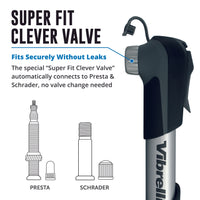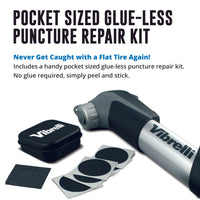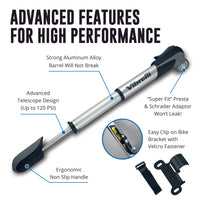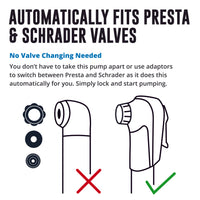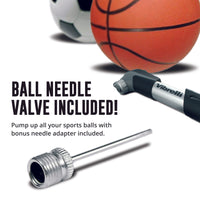 MINI BIKE PUMP
Vibrelli Mini Bike Pump & Glueless Puncture Repair Kit - Fits Presta & Schrader - 120 PSI - No Valve Changing Needed.

- No valve changing needed: Automatically locks onto both Presta and Schrader tire valves
- 120 PSI extendable telescope barrel: Easily switch from high-volume to high-pressure
- "Super-Fit" clever valve: Firmly grips both Schrader and Presta valves automatically, no leaks!
- Mounting bracket: Attaches the tire pump to your bike, added velcro strap holds the pump firmly in place
- Includes: Glueless puncture kit, be prepared for a flat tire anywhere

$19.48
Your Sidekick on the Road or Trail

The'Telescope' handle allows changing from high pressure to high volume pumping quick and easy for both MTB and Road Bikes.

The pump also comes with a handy glueless puncture repair kit
Specifications
120 PSI
CLEVER VALVE
MOUNTING BRACKET
PUNCTURE KIT
TELESCOPE DESIGN
LIGHT WEIGHT (150g)
WARRANTY
We stand by the quality of our mini pump and offer all our customers a five-year warranty.
You can register your warranty here.


TOP SELLING PRODUCTS
Performance Hydration
Vibrelli Performance Hydration Pack & 2L Bladder. Free from BPA, PVC, Phthalates.

Medical grade materials used to make our bladder taste-free and keeps your water fresher.

Mini Bike Pump
Easily switch between Presta and Schrader valves using the 'Super Fit Clever Valve', no valve changing needed.

Universal Phone Mount
Vibrelli's premium iPhone bike mount holder (and mount for motorcycles) is adjustable to fit nearly any smartphone or media device.

V19 Multi Tool
We field tested dozens of designs to perfect this performance bike multi tool. Designed for both road and mountain biking, this tool will be your sidekick both on and off the trail.